Simple Syrup is a must when making delicious drinks and cocktails. It's really easy to make syrup for drinks yourself, so read on and get our simple recipe.
Simple Syrup, Sugar Cane, Sugar Syrup
A beloved child has many names. But whether you call it simple syrup, sugar cane, or sugar syrup, it's really easy to make yourself.

The syrup can be used when making cakes, where it's typically called sugar syrup or simple syrup, and it's used to drizzle on cake layers to keep them delicious and moist.

If you're making drinks, the syrup is also essential. In your drink recipes, it's often also called sugar cane or maybe just sugar syrup.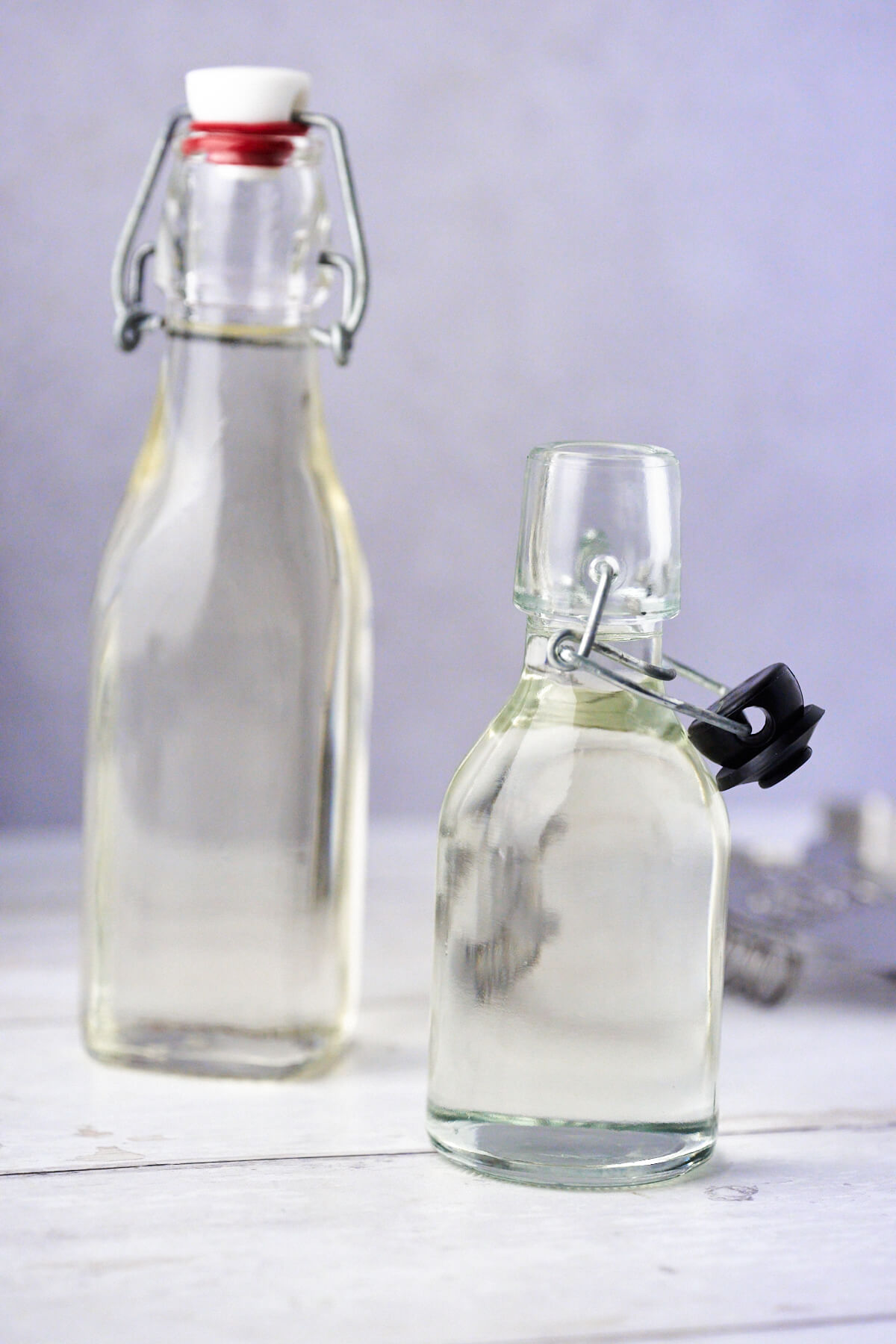 Ingredient notes
Water – Just regular tap water.

Sugar – You can use regular white sugar or cane sugar.
How to make simple syrup?
It's super easy to make your own syrup for drinks or cakes.

You just need to put water and sugar in a pot, and then bring it to a boil. When it boils, reduce the heat, and let it simmer for about 3 minutes.

After that, you can pour it into clean glass or bottles.

The syrup thickens slightly more as it cools.

Find the full recipe further down this page.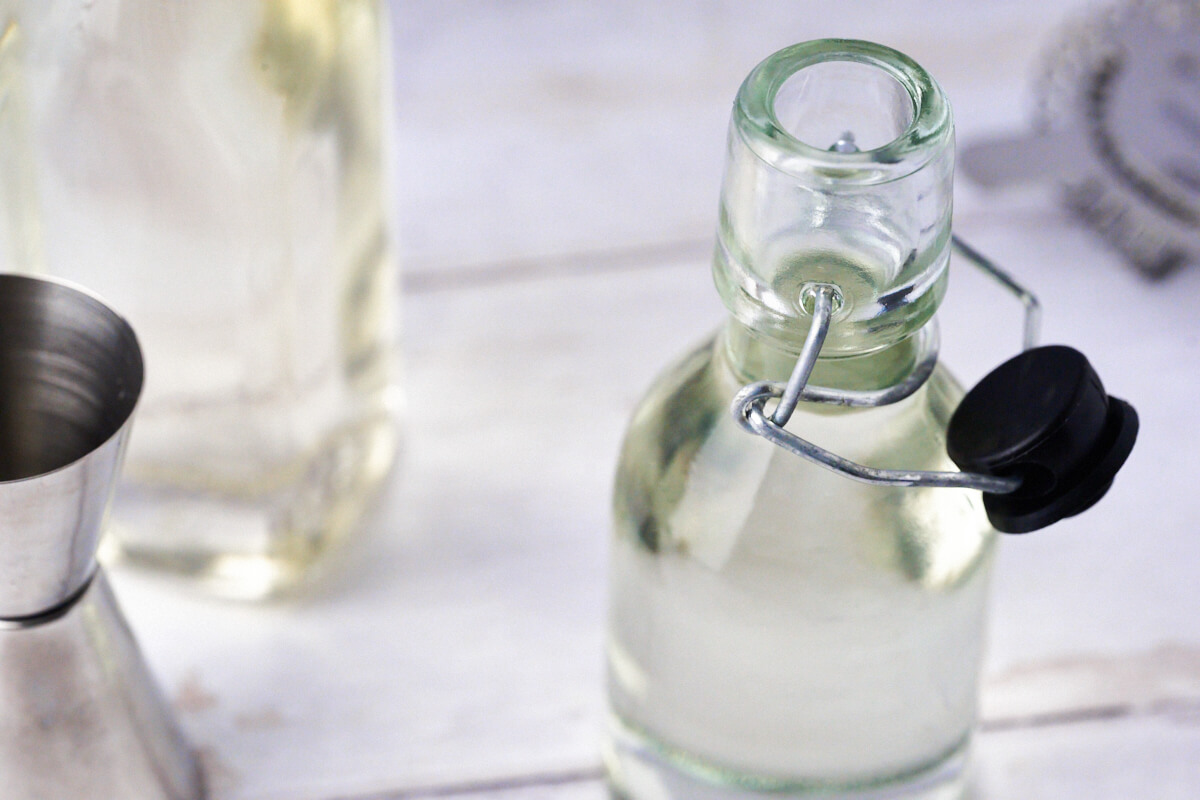 Frequently asked questions
How do you store the syrup?
We keep it in small bottles in the refrigerator. It can last a long time there because of the high sugar content. It's important to sterilize the bottles before using them, of course.

Other drink recipes you might like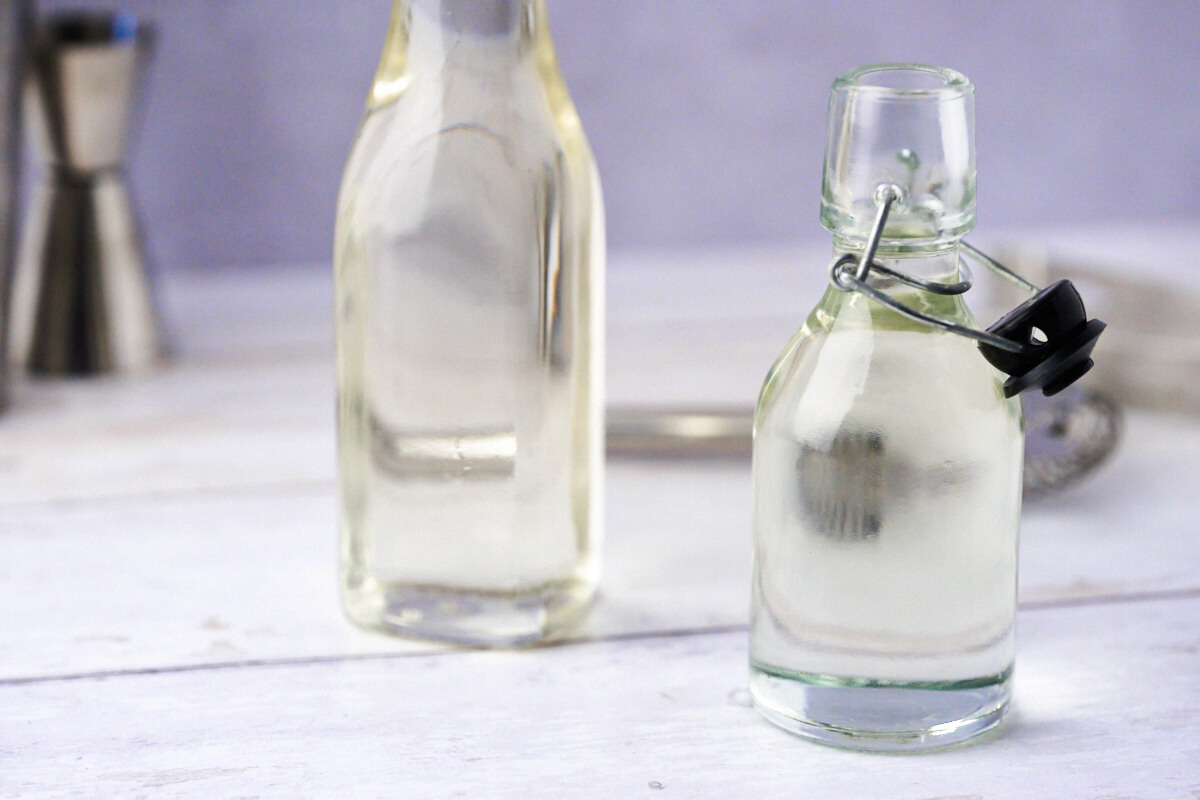 Tips and tricks for the recipe
Don't let it boil for too long. The syrup thickens as it cools, and it shouldn't be too thick.
Serving suggestions
Serve in traditional drinks like Amaretto sour or Tom Collins.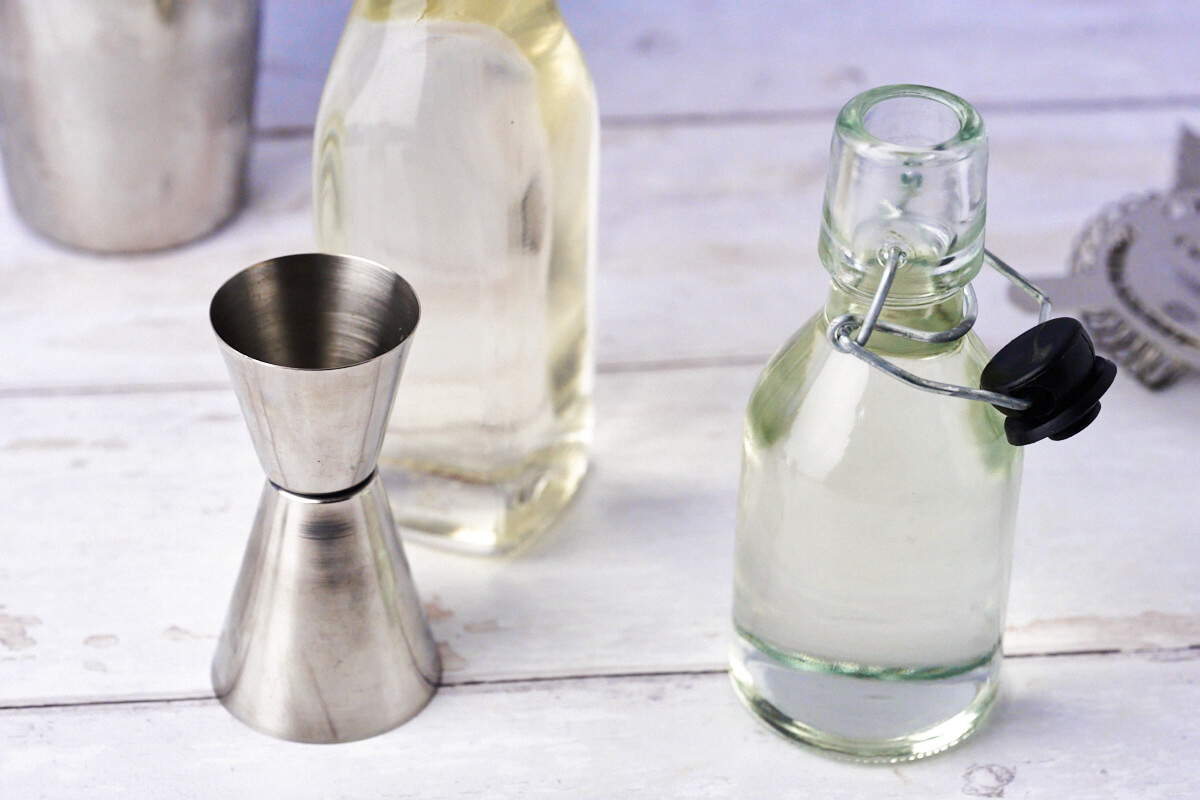 Recipe for syrup for drinks or cakes
Here's our easy recipe for syrup for homemade drinks or for drizzling on cake layers when making cakes.

It's really easy to make yourself, so you really don't need to buy the ready-made kind. Try it yourself, and see how easy it is. It takes no more than 5 minutes from start to finish.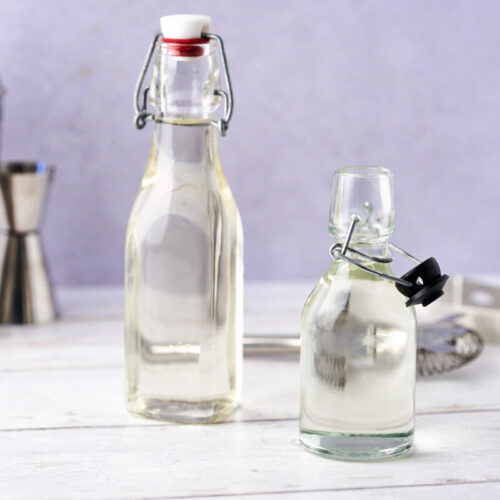 Simple Syrup
Recipe for Simple Syrup
Homemade syrup for drinks or cakes. It's incredibly easy to make your own sugar cane, so it's not worth buying pre-made. Use it in your favorite drinks.
Instructions 
Put sugar and water in a saucepan and bring it to a boil.

Let the sugar syrup boil for 3 minutes, then remove it from heat.

Pour the simple syrup into clean glass or bottles.

Use the syrup in drinks or cakes.
Nutrition
Serving:
1
portion
Calories:
963
kcal
Carbohydrates:
249
g
Fat:
1
g
Sodium:
15
mg
Potassium:
5
mg
Sugar:
250
g
Calcium:
10
mg
Iron:
0.1
mg
How do you like the recipe?
Have you tried this recipe? We'd love to hear what you think of it. Leave a comment, add a number of stars to the recipe and share your photo on Instagram with #madformadelskere – We love seeing your dishes ♥️
Also, sign up for our Facebook group where you can show pictures of the delicious food you make! You can find the Facebook group here